Exchange Database Recovery
Microsoft Exchange Server is a client/server messaging system deployed as an enterprise solution. Some of the released versions of MS Exchange Server include MS Exchange 2019, 2016, 2013, 2010, 2007, 2003, 2000, and 5.5 . Exchange Server is comprised of different components, while the most important being Information Store that is composed of different mailbox and public folder stores. In Exchange Server 2003 and earlier versions, these mailbox stores were individually made of an EDB (Exchange Database) and STM (Streaming file), while in Exchange Server 2007, 2010, 2013, 2016 and 2019 STM file does not exist but only EDB file.
Free Download
Buy Now
*
Download the free trial version of Exchange server recovery to scan & preview your recoverable mailboxes
EDB is a relational database that is comprised of different tables and indexes and can catch inconsistencies as a normal database does. These database files support transaction logging and ACID (Atomic, Consistent, Isolated, Durable) transactions. In the event of database corruption, Exchange Server performs soft-recovery by replaying the transaction log files that write the uncommitted data.
Database corruption problems with Exchange Server are common and finding the exact cause behind these problems can be quite perplexing. Moreover, the exact reason for corruption also depends upon the version of Exchange Server being used. Some of the common reasons for corruption include hardware failures, virus attack, damaged log files, un-mountable Exchange Information, and more. In order to overcome such issues there are inbuilt utilities provided by Microsoft. Such utilities are often specific to the version of MS Exchange. For example, you can use the 'Eseutil /p' command to perform JET-level database repairs and 'Eseutil /d' command to perform an offline defragmentation. The Exchange provides another command-line tool 'Iseinteg -fix' to get rid of Store-level logical corruption.
If you fail to recover Exchange database using these built-in Exchange tools, you should take help of professional Exchange database recovery software. Stellar Repair for Exchange is a reliable fix for all logical corruption issues encountered in Exchange Server. The software repairs corrupt Exchange database and restores user mailboxes as individual Outlook PST files and other formats like MSG, EML, RTF, HTML, and PDF. The software also supports exporting offline EDB files to Live Exchange Mailbox.
To perform Exchange Database Recovery with this software, you need to follow the steps mentioned underneath: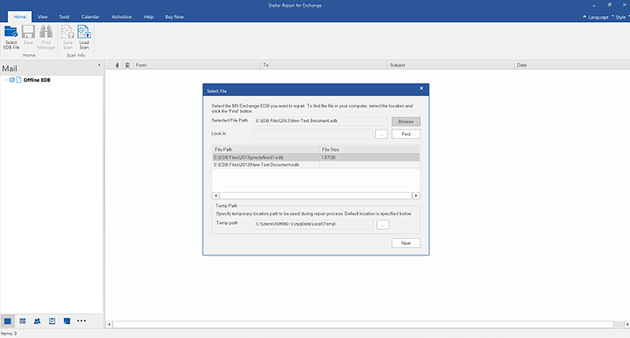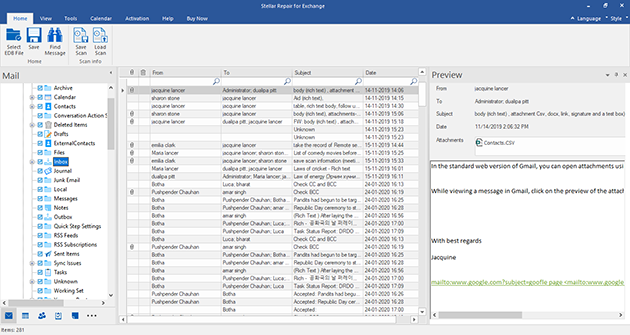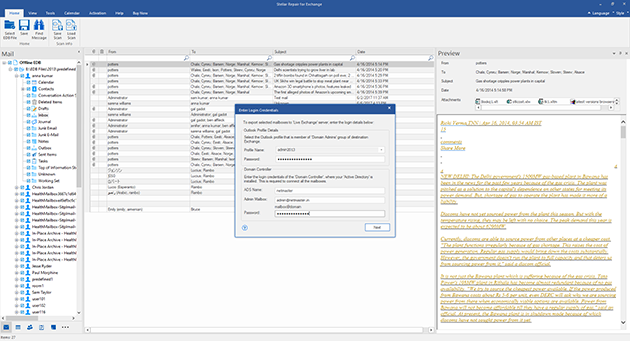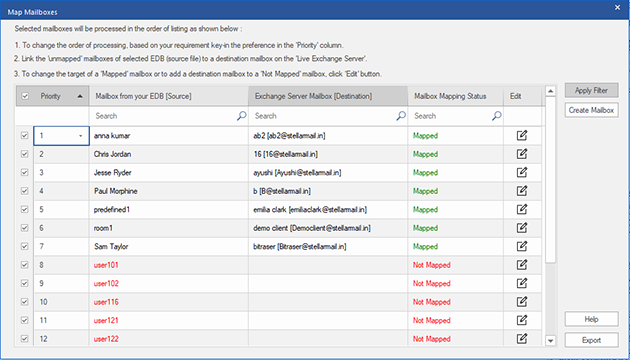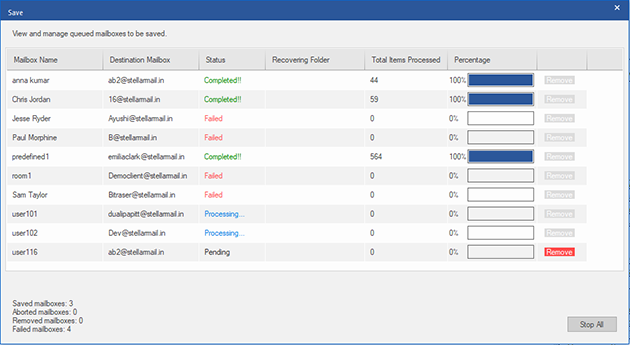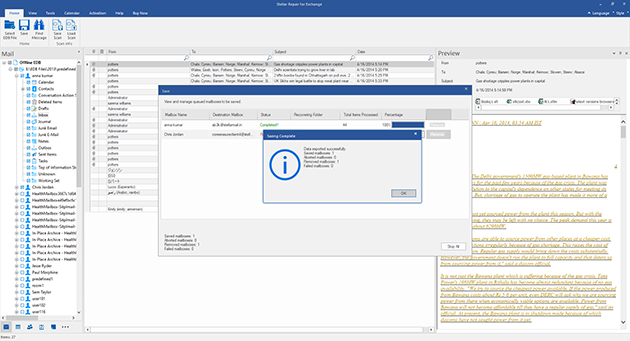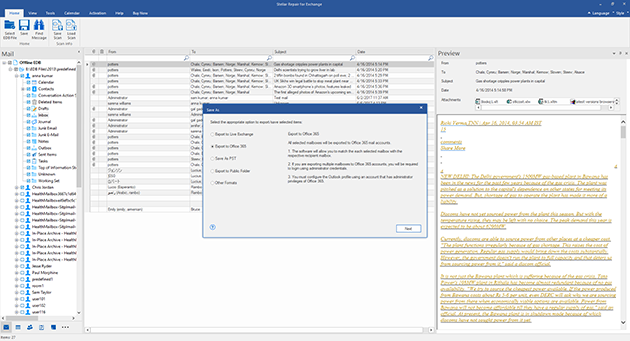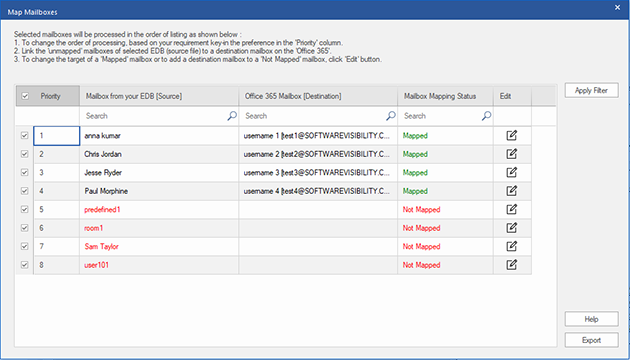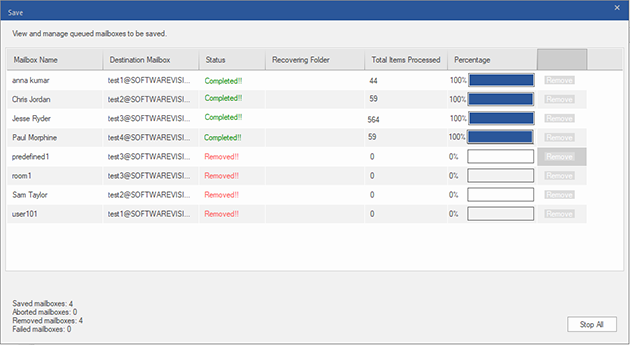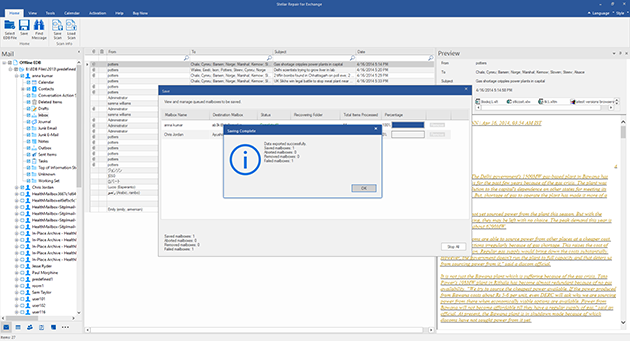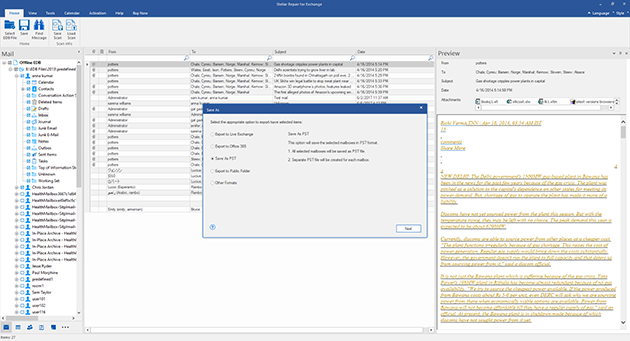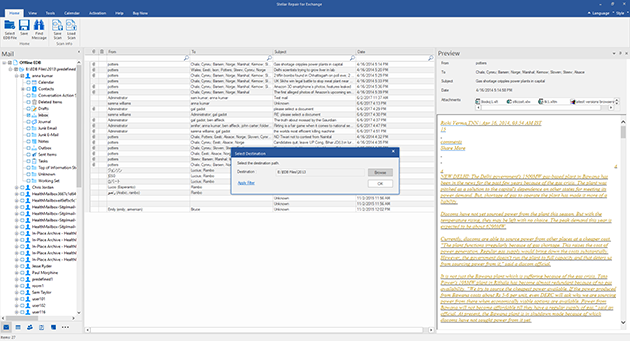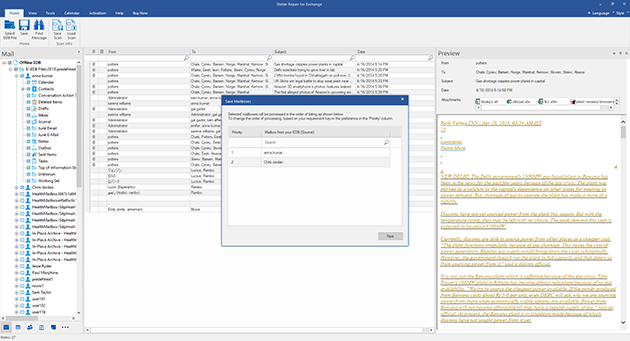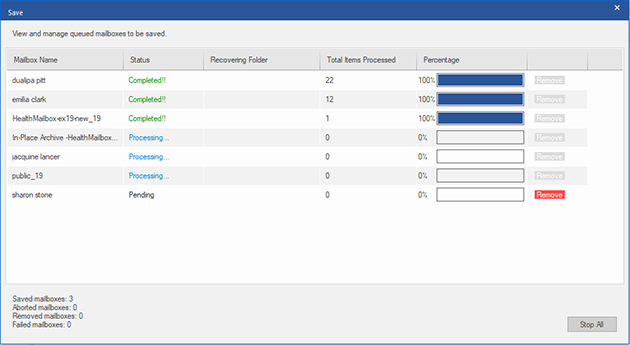 Free Download
Buy Now
*
Download the free trial version of Exchange server recovery to scan & preview your recoverable mailboxes