How to recover deleted mailbox?
Exchange mailbox deletion occurs when you delete a mail-enabled user account on the server. You can also delete the mailbox of a particular user through the Exchange Task Wizard. The deleted mailboxes are disconnected and retained for a specific number of days, i.e. the deleted mailbox retention period. You can configure the mailbox retention period by setting the mailbox store properties.
Free Download
Buy Now
*
Download the free trial version of Exchange server recovery to scan & preview your recoverable mailboxes
If you transfer a mailbox from MS Exchange Server 2010 SP1 database to another database, MS Exchange marks the deleted mailbox in the source database as 'soft-deleted'. The soft-deleted mailboxes are retained until their retention period expires or they are purged using the 'Remove-StoreMailbox' cmdlet. However, once the retention period is over, these mailboxes are permanently deleted from your database. In such situations, you should use Stellar Repair for Exchange to conveniently recover deleted Exchange mailboxes. 
Stellar Repair for Exchange is a one-stop solution to recover accidentally deleted mailboxes on your MS Exchange Server computer. The software has dedicated algorithms that enable you to safely recover all the lost or inaccessible Exchange Server data with minimum effort on your part.  This competent tool incorporates a self-descriptive interface that requires no or little interaction with the user to carry out deleted Exchange mailbox recovery.
You can recover deleted mailbox from Exchange server using Stellar Repair for Exchange software by following the enlisted steps: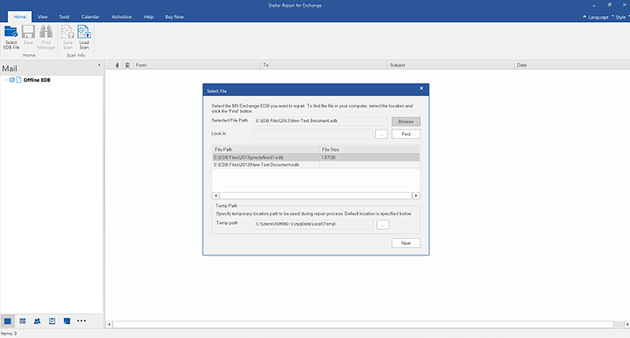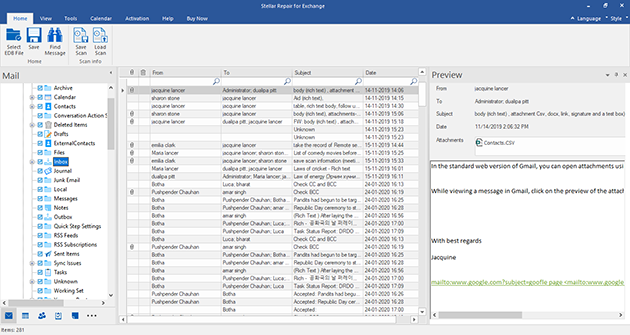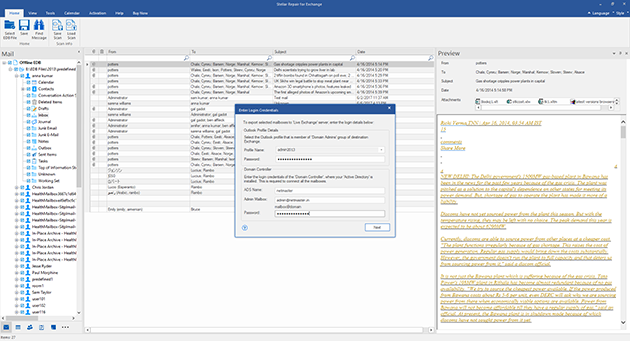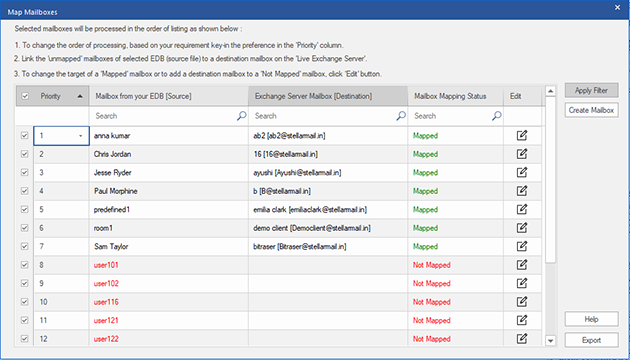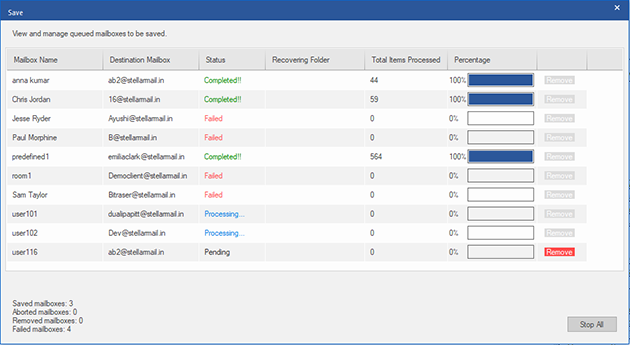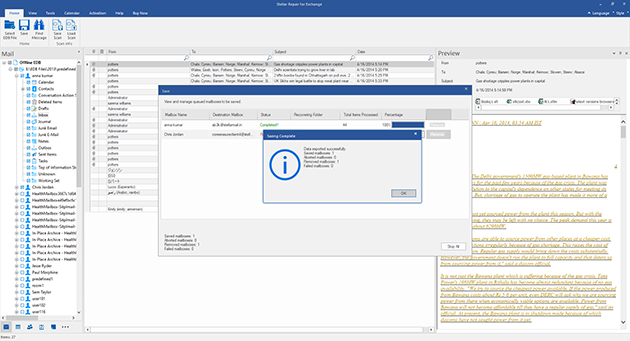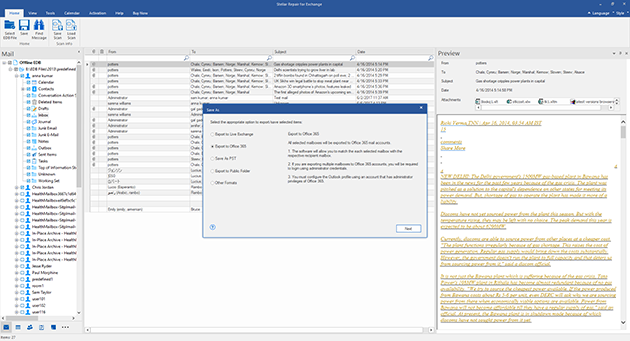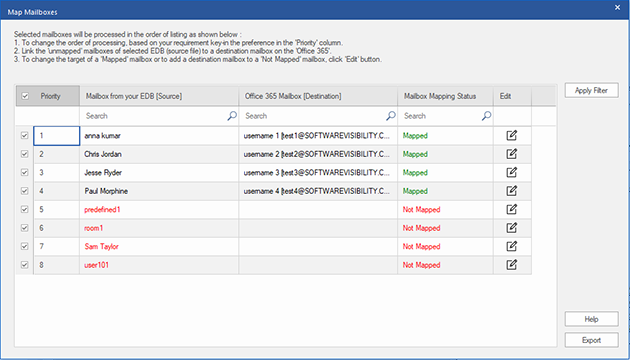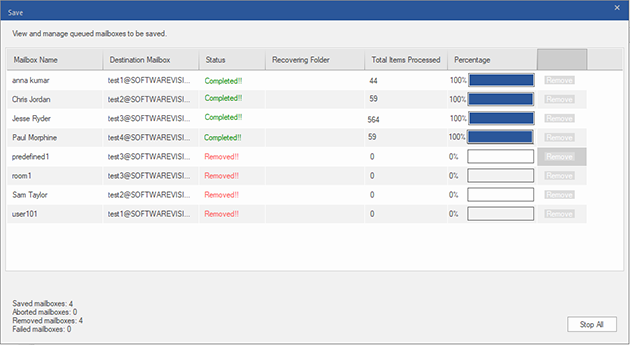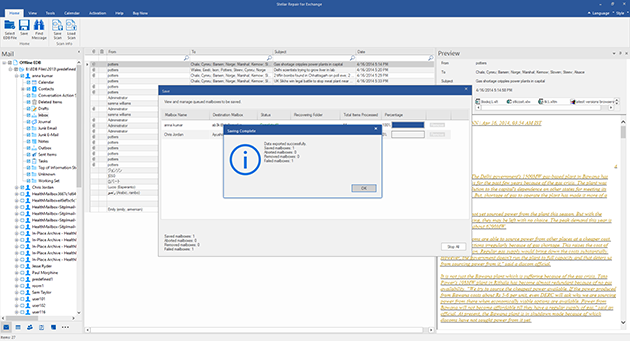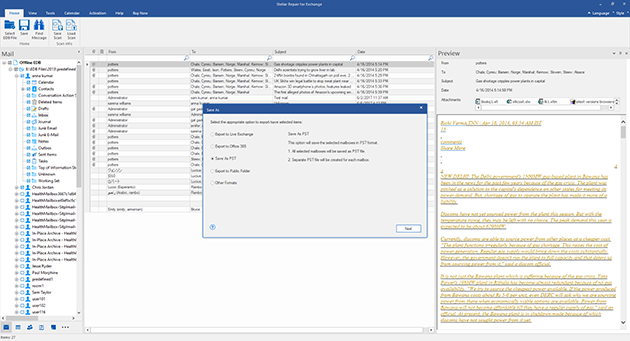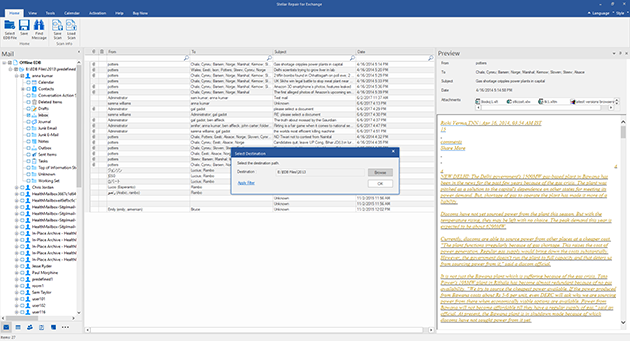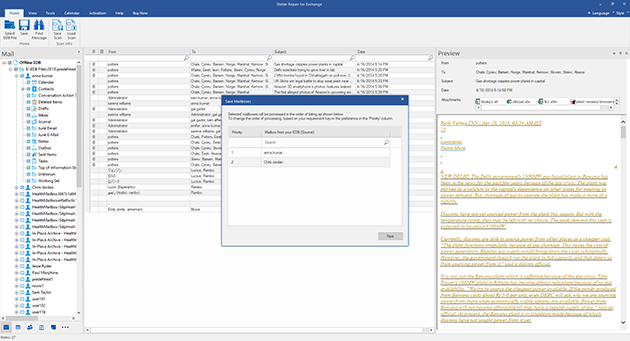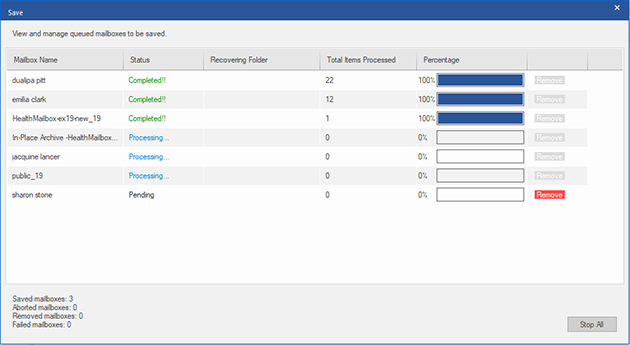 Free Download
Buy Now
*
Download the free trial version of Exchange server recovery to scan & preview your recoverable mailboxes