How to Recover Storage Group work?
Information Store lies at the core of your Exchange Server. It is a vital component of Exchange Server messaging system. The Exchange Information Store is divided into various Storage Groups. The Storage Group created at the time of default Exchange installation consists of one Mailbox Store and one Public Folder Store. These two stores contain individual EDB and STM database files. Database corruption in a storage group is generally associated with one of the EDB files within the Mailbox or Public Folder stores.
Free Download
Buy Now
*
Download the free trial version of Exchange server recovery to scan & preview your recoverable mailboxes
Sometimes, your Mailbox store fails to mount or the Information Store service stops responding. Logical database corruption issues in Exchange Server are caused by myriad reasons, including antivirus software scans, missing or corrupt transaction log files, and hardware problems. In such situations, you fail to access your vital mailbox data stored on the server.
Stellar Repair for Exchange is a comprehensive tool to easily fix Storage Group corruption and recover your valuable mailbox data. With the help of this utility, you can perform absolute Storage Group recovery for each and every case of logical database corruption.
The software features dedicated algorithms to safely scan your database and retrieve all the inaccessible components of your Storage Group. In order to recover all your Storage Group work using Stellar Repair for Exchange, follow these steps: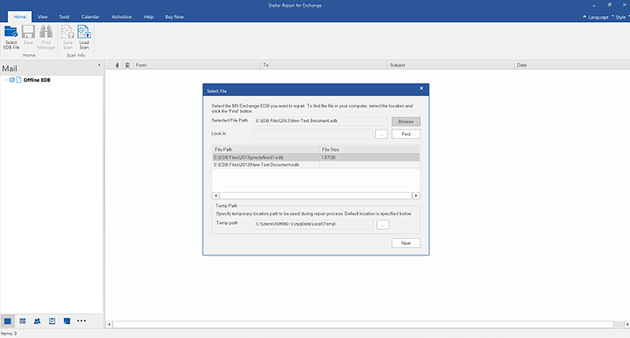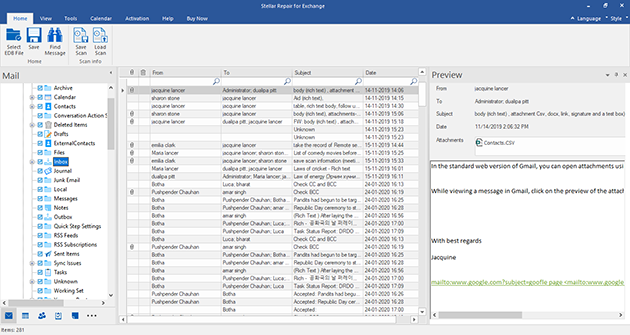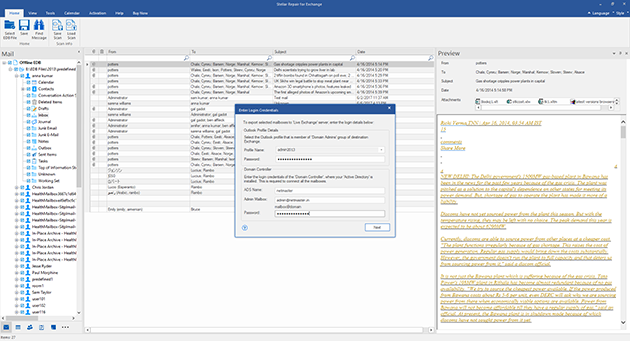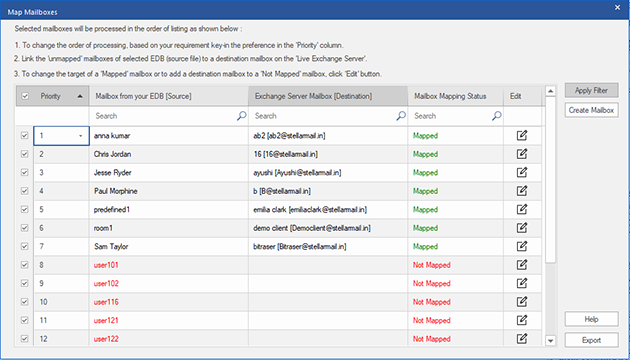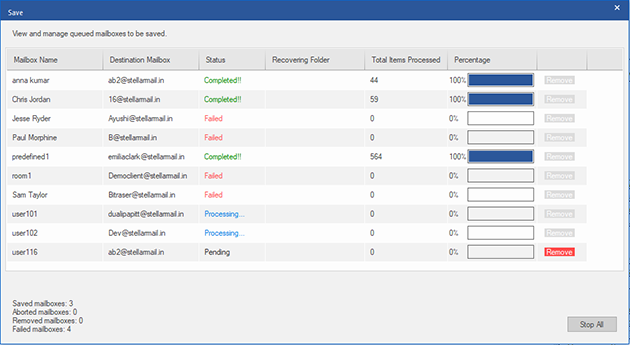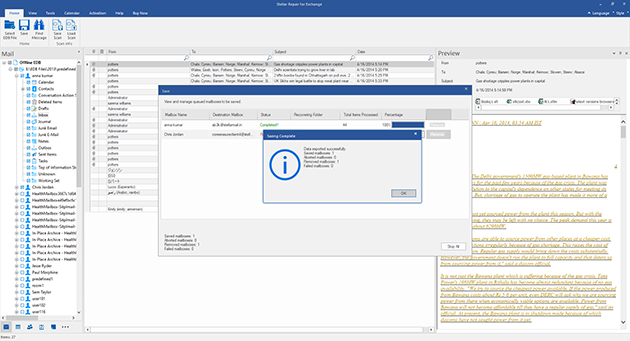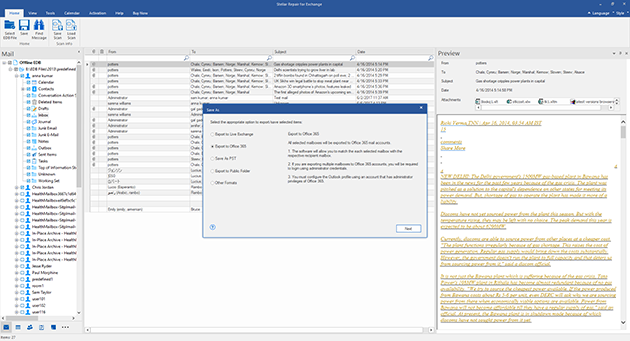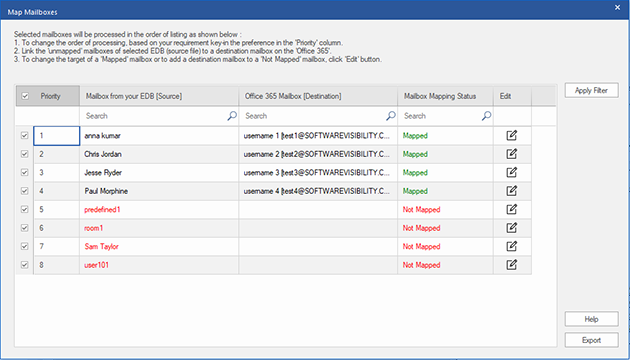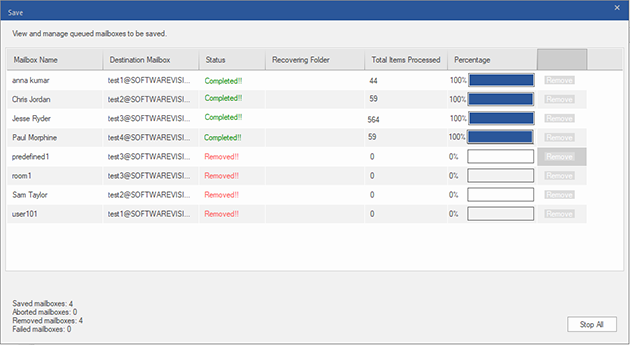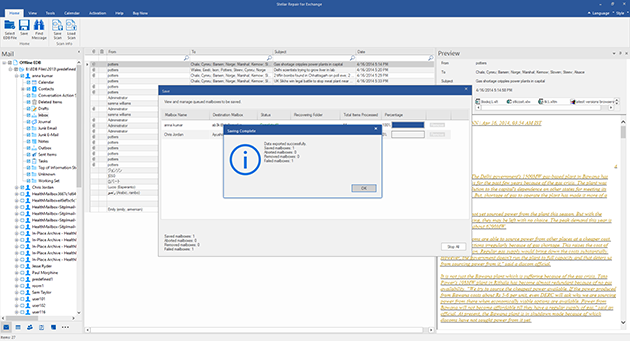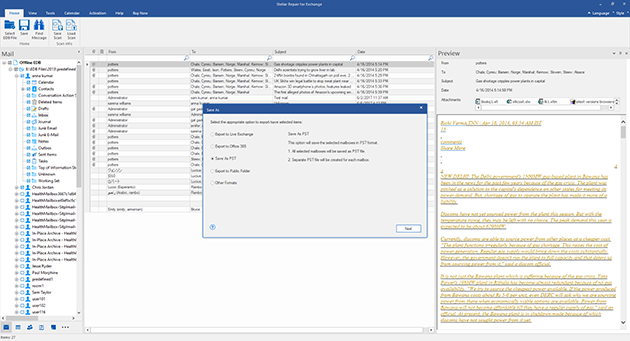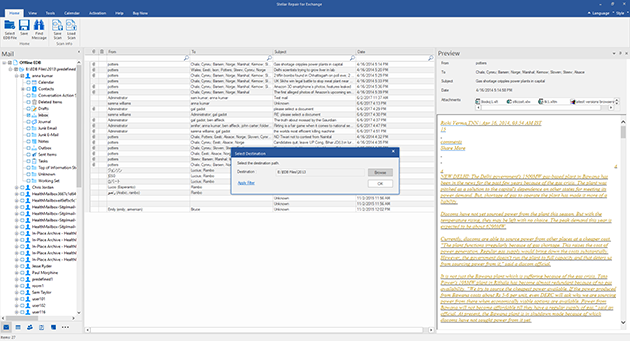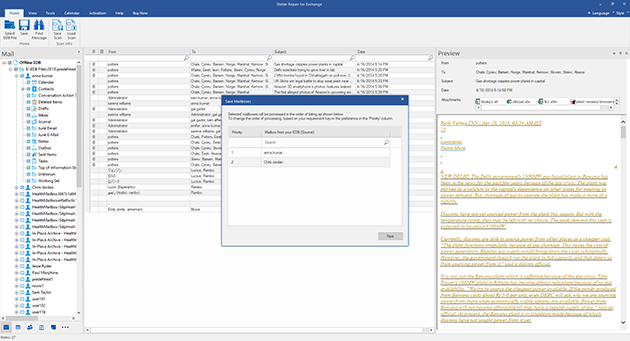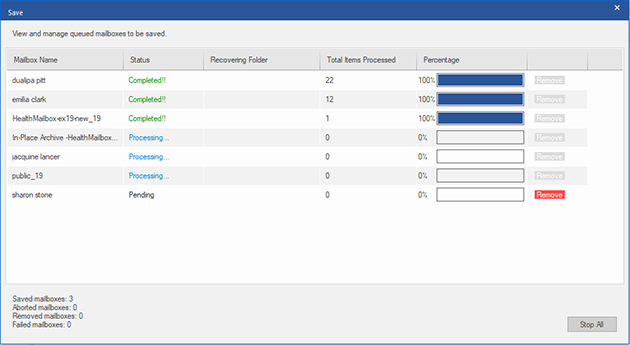 Free Download
Buy Now
*
Download the free trial version of Exchange server recovery to scan & preview your recoverable mailboxes