Exchange Server 2007 Recovery
MS Exchange Server 2007 has a comprehensive list of improvements over the earlier Exchange versions. The two main areas of improvement include performance and high availability for mailbox servers. The performance is significantly improved by the 64-bit architecture support and the capability to accommodate large number of storage groups and databases per server. To ensure high availability for mailbox servers, Exchange Server 2007 allows for Local continuous replication (LCR) and cluster continuous replication (CCR). 
Free Download
Buy Now
*
Download the free trial version of Exchange server recovery to scan & preview your recoverable mailboxes
Exchange Server 2007 introduced an improved version of JET called JET Blue. The new database engine has error correcting codes (ECC) enhancements that help to resolve a range of errors automatically and minimize the potential for corruption. Despite this, mailbox corruption is fairly common in an Exchange Server 2007 environment.
Typically, MS Exchange Server 2007 database corruption results from underlying hard disk subsystem. There are fairly good chances that database gets corrupt, if an I/O issue exists on Exchange Server 2007 installed disk set. However, database size issues are no more a major problem in Exchange 2007, as it is now 16 TB per database. But general problems like log file corruption; third-party interaction etc. can still set up database corruption problems.
An Exchange Server 2007 database can prompt different errors when corrupt, like:
"An internal processing error has occurred. Try restarting the Exchange System Manager or the Microsoft Exchange Information Store service."
"-1811, JET_errFileNotFound."
To determine database corruption issues, you should regularly check Application and System logs for the related events. The initial step towards Exchange 2007 Recovery is to restore from a suitable backup. But there can be situations when a proper backup is either not available or is corrupt itself. In such conditions, you should try repairing the database using Exchange 2007 Extensible Storage Engine Utilities. You can run Eseutil /R for soft database recovery and/or Eseutil /P for hard database recovery, while making sure that you back up the database first. For example, to repair the database named as Mailbox Database.edb, you can run command as:
Eseutil /P "E:\Program Files\Microsoft\Exchange Server\Mailbox\First Storage Group\Mailbox Database.edb"
In case these built-in tools fail to recover Exchange 2007 database, you should use Stellar Repair for Exchange. The software allows you to easily fix any type of corruption in your Exchange 2007 database and recover all the inaccessible mailbox items, including emails, contacts, attachments, notes, calendars, etc. The advanced utility supports recovery of accidentally deleted mailboxes and Unicode-formatted EDB files.
To perform Exchange Server 2007 Recovery, you need to follow these steps: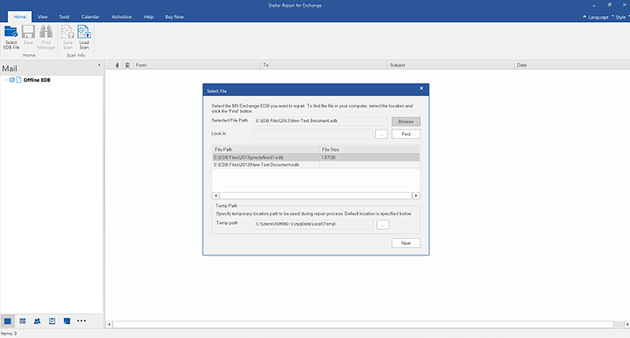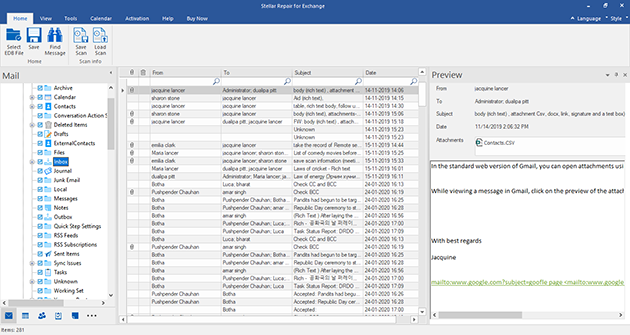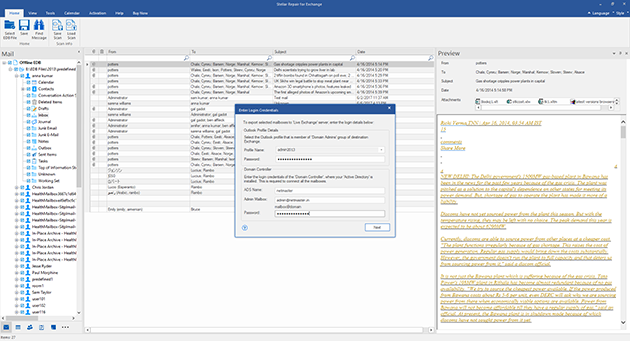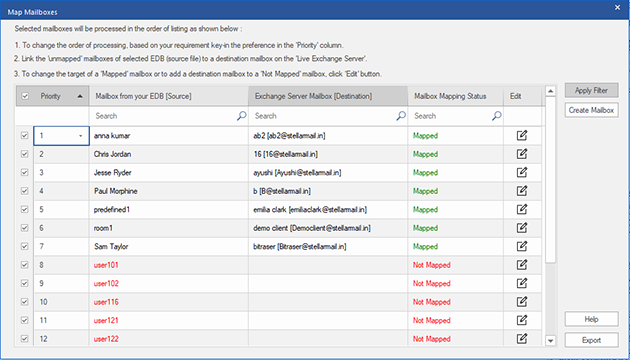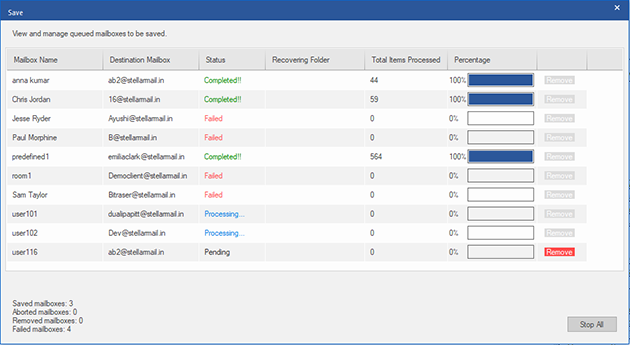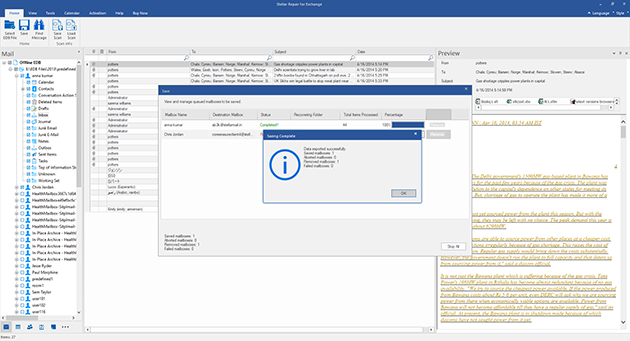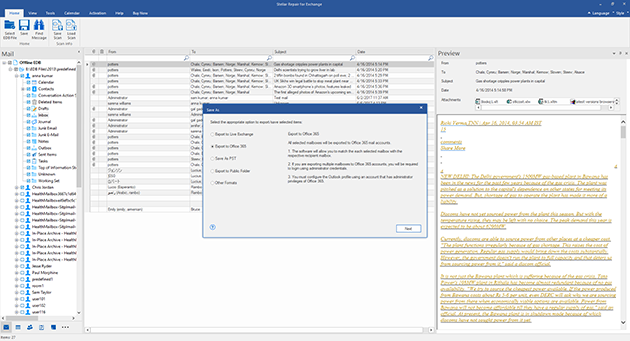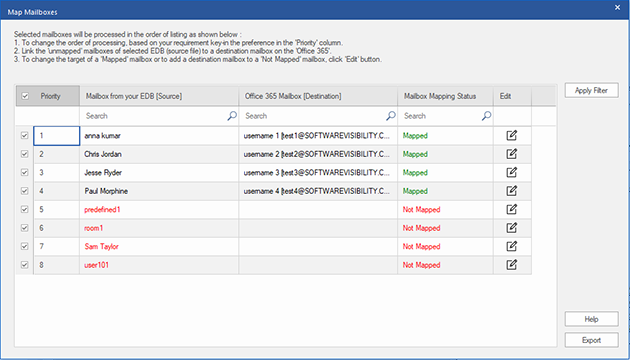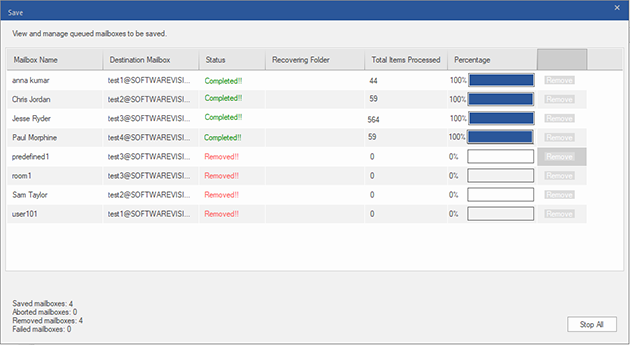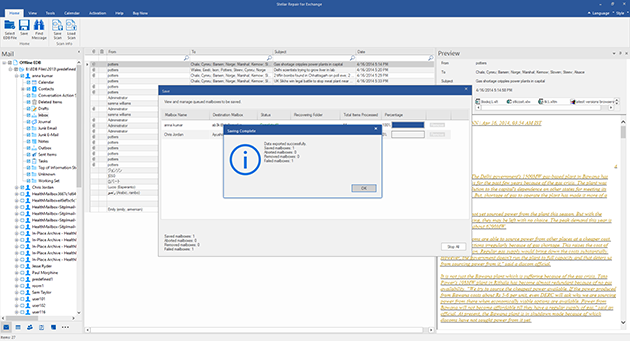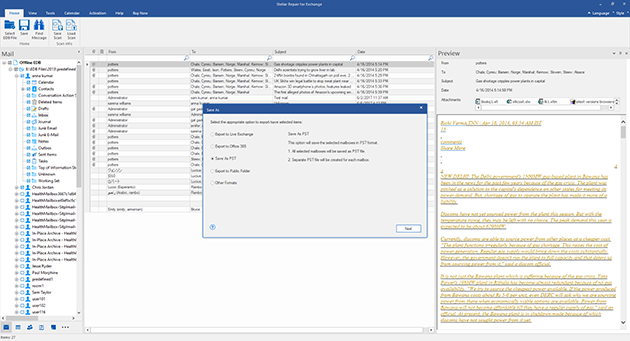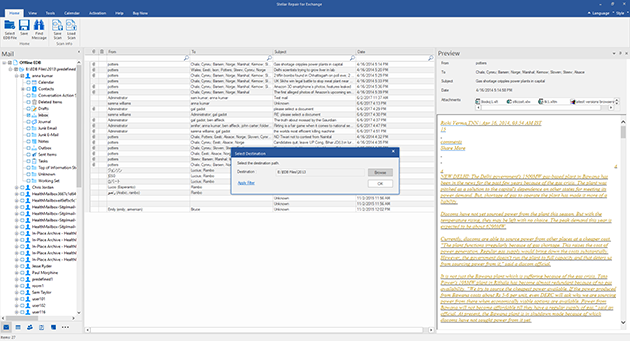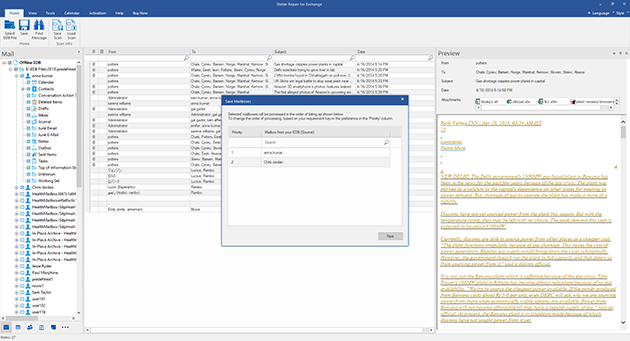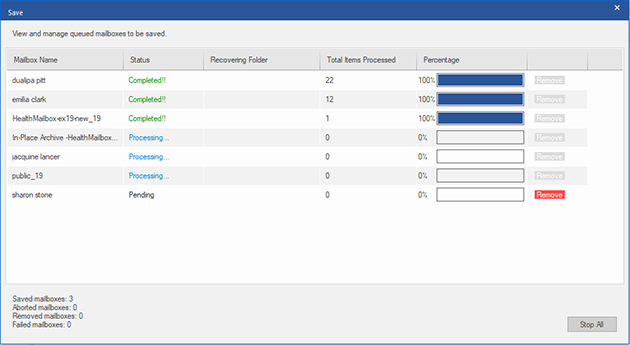 Free Download
Buy Now
*
Download the free trial version of Exchange server recovery to scan & preview your recoverable mailboxes